Feel Like a Disney Princess! This is the first time I can manage fake lashes. I was surprised how easy it was to apply and got so many complements! Thank you NOOD!
Cristina V.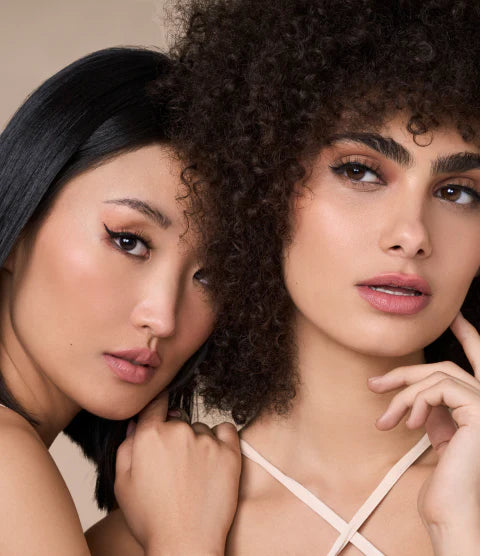 Why NOOD BioLashes?
Meet the world's first 100% biodegradable lashes
100% Biodegradable
No microplastics left behind
Plastic Negative
RePurpose Official Partner 
Reusable 20+
Enjoy 20-30 times with proper care
Cruelty FREE
Never tested on animals
100% VEGAN
No mink or any animal found here
Featherlight & Fluttery
For all day comfort
Made with all Women in mind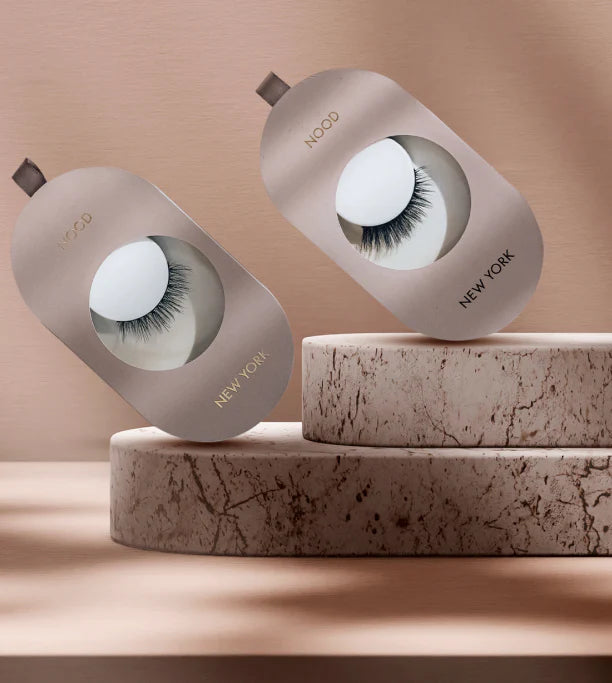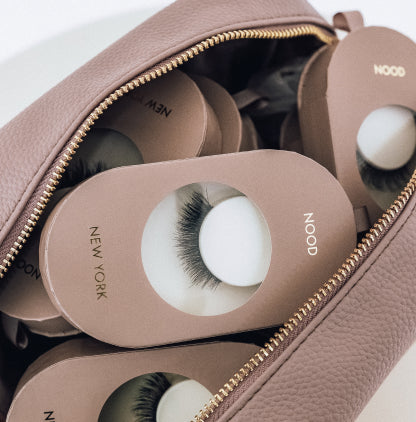 Your Dream Lashes…
In seconds!
Save 50% on our Effortless lash System Kits
Effortless Lash System
As easy as 1,2,3.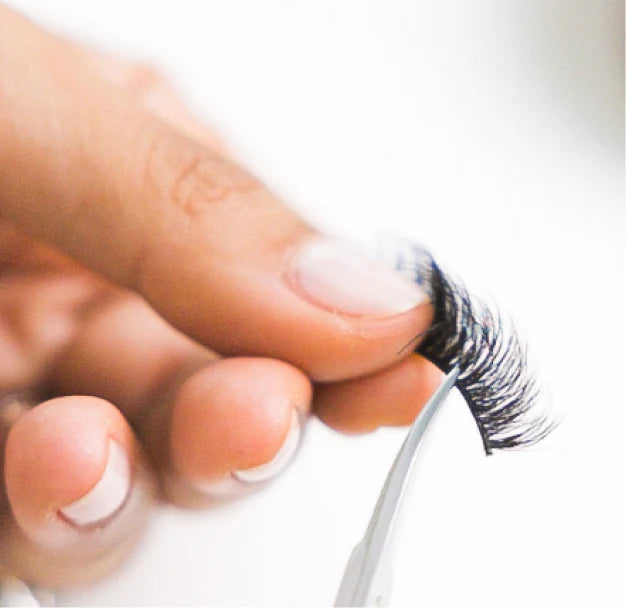 1
Customize to your natural lash line by trimming first. Start from the outer corner.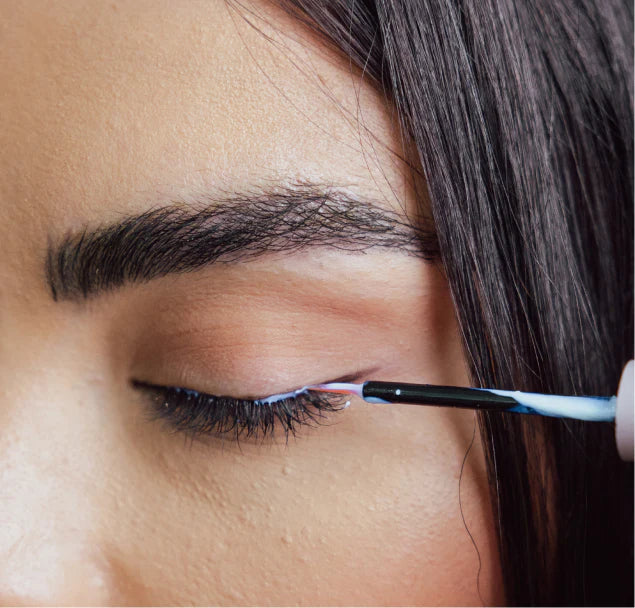 2
Line your eye with the Effortless Lash Band just like a normal eyeliner. Dries clear, so no eyeliner expertise in necessary!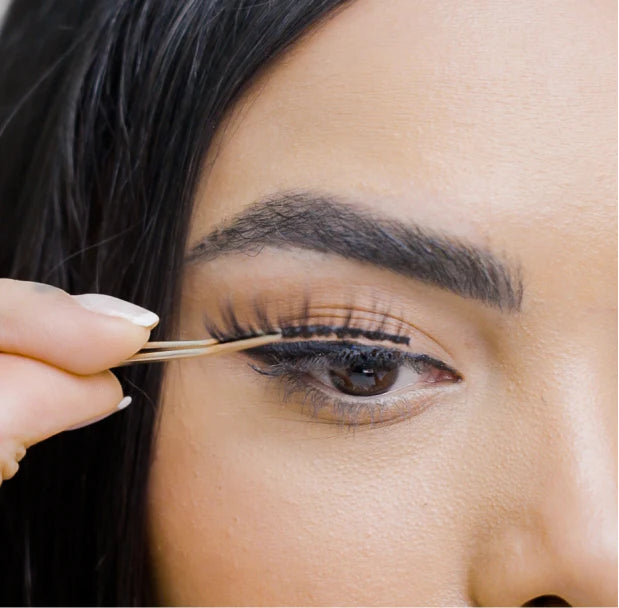 3
Place the lash strip onto the lash bond, starting from the outer corner, working your way in.
The NOOD Difference
100% Biodegradable & Plastic-free
Latex-Free, Water Based, Made in UK
Easy Application, No Eyeliner Expertise Needed
Quick Dry Time
12 Hour Hold
Up to 25 Wears (reuseable)
Natural Look (clear liner option available)
90 Day Money Back Guarantee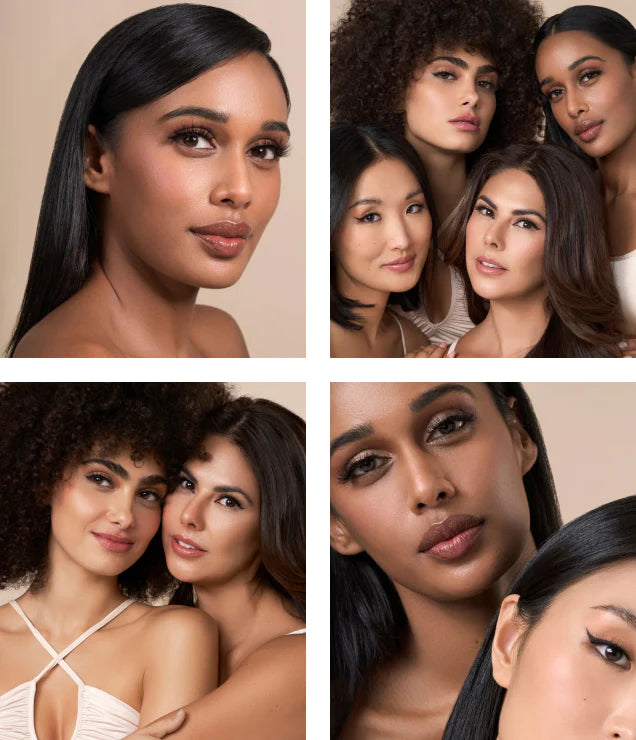 Lashes designed with ALL women in mind.
NOOD is a brand born with sustainability, inclusivity and diversity at its heart. We set out to start a range that works for a wider variety of eye types, creating a fluttery and beautiful look for every woman who wants to wear them, while setting a new paradigm for sustainable lashes and keeping you in mother natures good books.
Did you know almost all Vegan Lashes are Plastic?
Our lash range is made of a revolutionary bio-based material called PBS (Polybutylene Succinate) that is derived from natural resources, such as sugarcane, cassava and corn. Combined with a soft, flexi cotton band, these are the worlds first 100% biodegradable lashes that leave no nasty microplastics behind.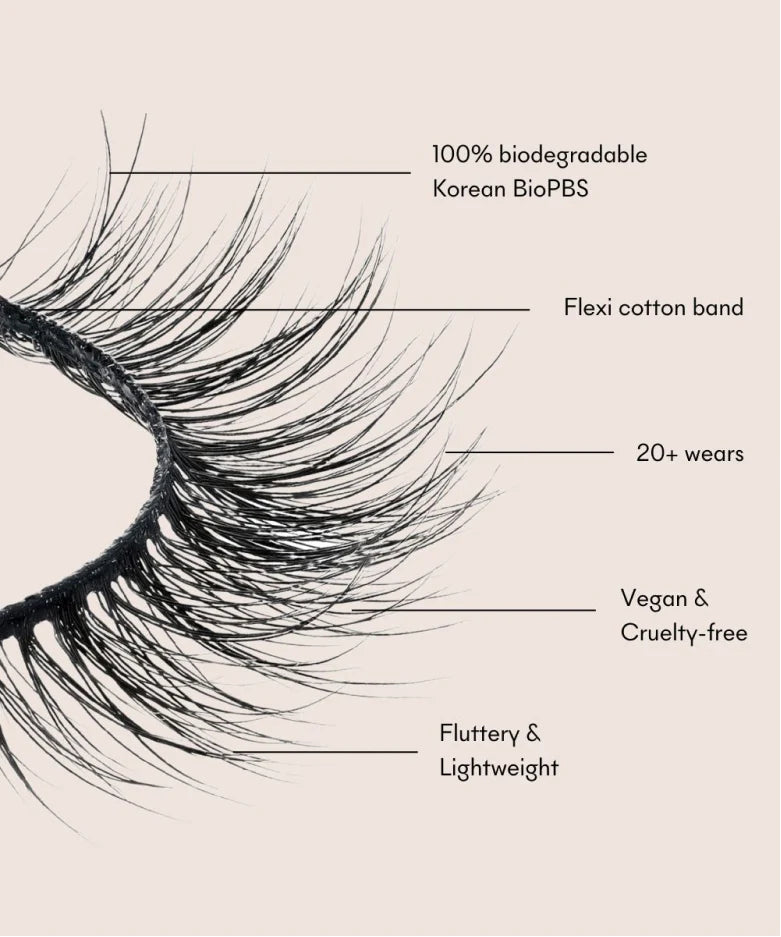 What THEY Say About Us
5.0 — 1,265 reviews

Verified Buyer
Exceeded my expectations!
There were perfect and did exactly what they say they're going to. They stayed on and it place for over 12 hours, and came off easily. I'm a 34 DD so not small chested either!

Verified Buyer
Too good to be true!
I wore these with a dress with deep v front and back. I refer to my breasts as mommy breatst because they have wear and tear from breastfeeding. Anyway, the lift and shae bra worked soooo well. I'm happy I bought it.

Verified Buyer
Exceeded my expectations!
There were perfect and did exactly what they say they're going to. They stayed on and it place for over 12 hours, and came off easily. I'm a 34 DD so not small chested either!
Frequently Asked Questions
WHY DOES PLASTIC-FREE MATTER?
Traditional vegan and synthetic lashes are all made of plastic. Synthetic lashes do not biodegrade and break down into micro-plastics polluting our waters and food sources, releasing toxic chemicals that we ingest and lead to oxidative stress, DNA damage, inflammation, and hormone disruption, among other health problems. It may seem like a small step, but over $1.4 Billion worth of lashes are thrown in the garbage every year. *Journal of hazardous materials (https://www.sciencedirect.com/science/article/abs/pii/S0304389421028302?dgcid=author)
WHY DO VEGAN LASHES MATTER?
Mink lashes originate from fur farms, notorious for animal cruelty. There is absolutely no need for this, and it must come to an end.
ARE THE LASHES REUSABLE? HOW MANY TIMES CAN I WEAR THE LASHES?
Nood bio lashes are designed to last 20-30 uses with proper care. We recommend only cleaning only every 3-4 wears using a cotton bud and oil-free micellar water.
HOW DO I APPLY NOOD FAUX BIO LASHES?
We've developed the Effortless lash bond to make daily lash wearing a breeze. A clean mess-free formula that is meant to be applied to the eye like eyeliner. Simply apply to the eye and outer corners of your lashes. Use the Effortless lash tool to apply on the outer corner first, then work your way in. Pat down firmly and your set for all day fluttery bliss.
Every part of our Nood lashes, from the lash to the packaging, has been carefully thought through to provide the best quality and experience, while doing whats right for the planet. This inevitably costs more. Nood's bioLashes are using the most advanced and sustainable fiber available on the market. Our price reflects the years of research and development that went into developing them, as well as the sustainable packaging that carries them. The lash fiber is not only incredible tech, but also the most natural, fluttery lash you will find. Designed to be lightweight, comfortable and give just the right amount of drama, you'll be hooked while staying in mother natures good books.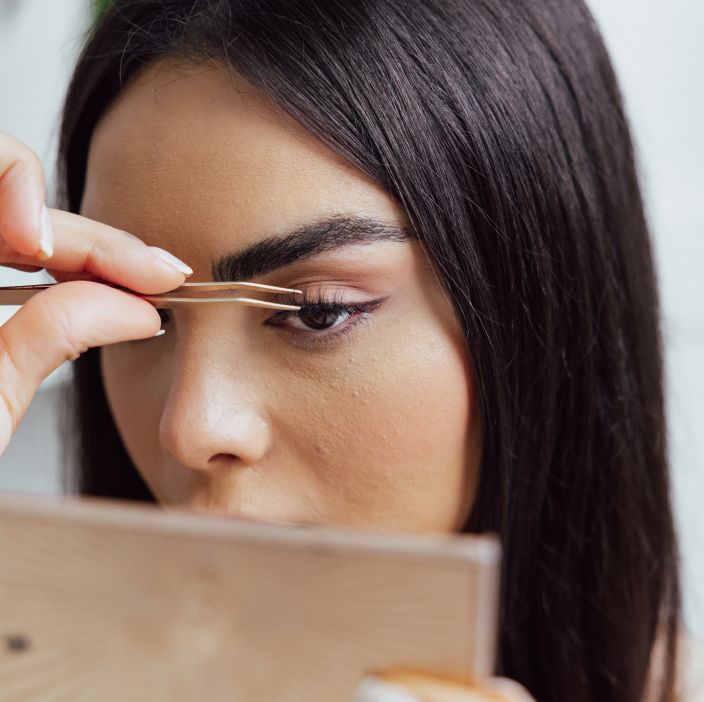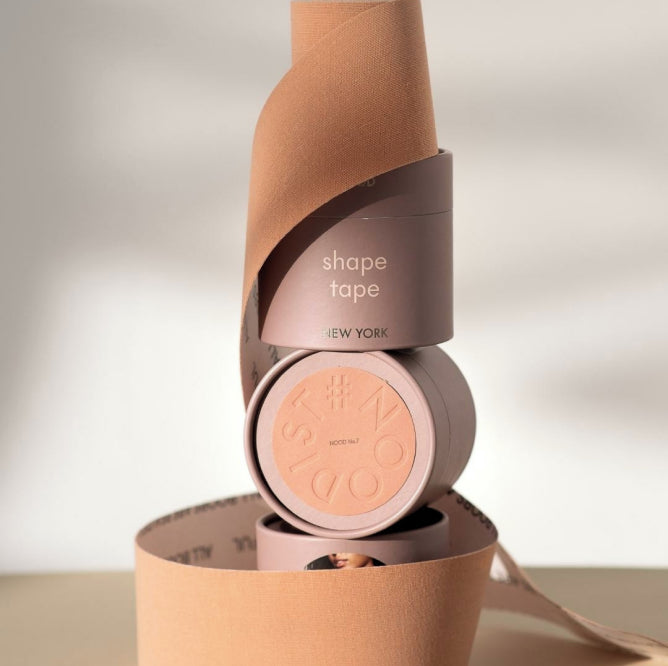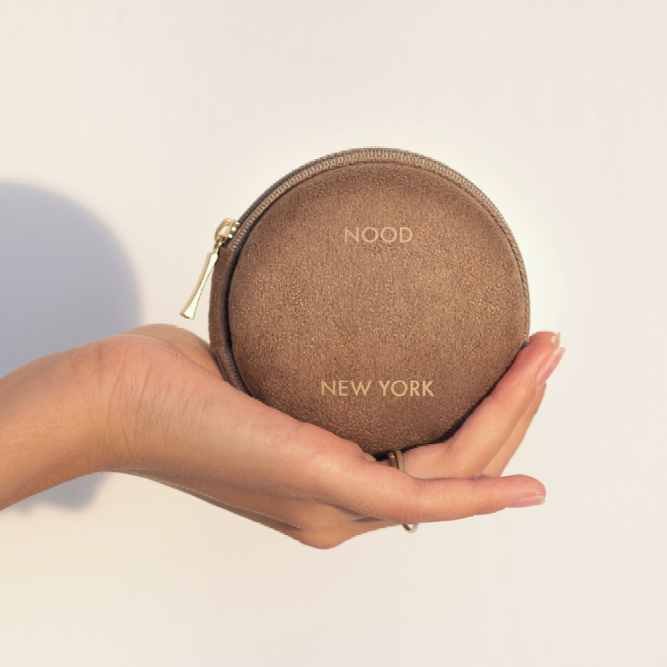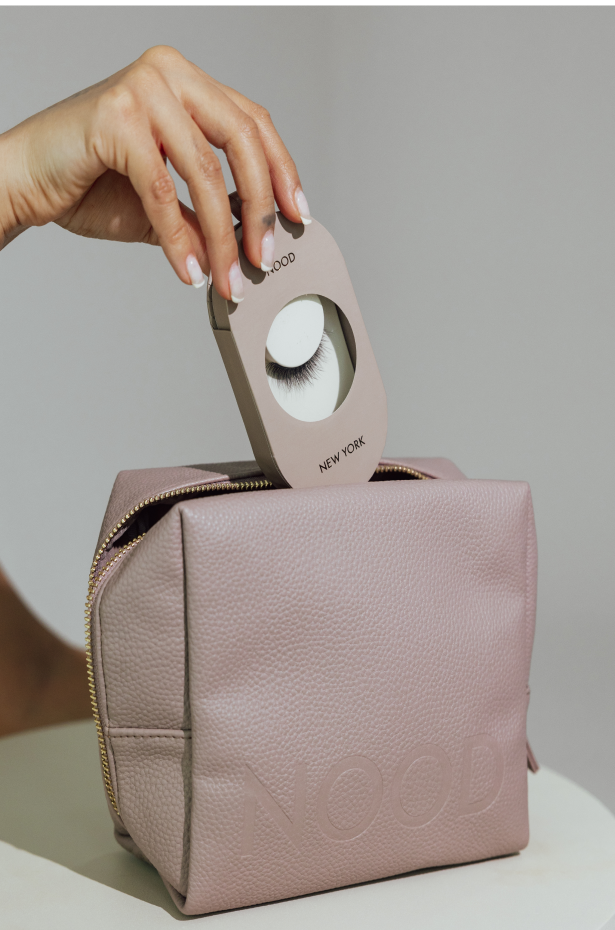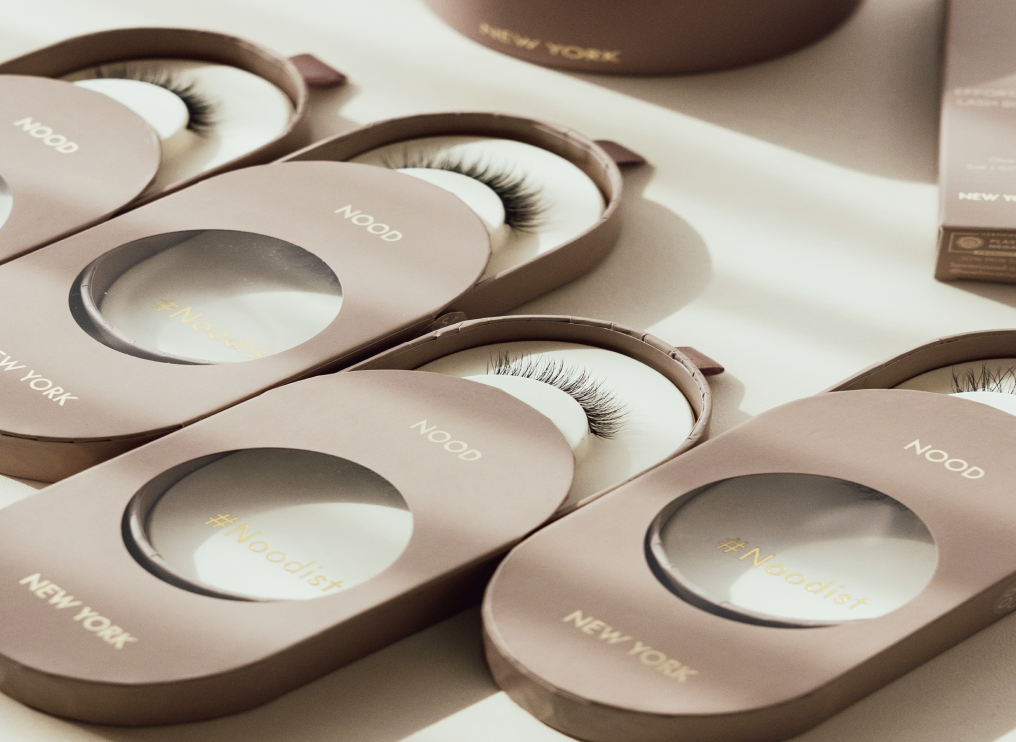 Join the NOOD Family
Over half a million cats and their owners have made the transition to a litter-free life with NOOD Family
Follow Us on Instagram